Who We Are
The American Veterinary Chiropractic Association (AVCA), established in 1989, is a unique professional association of doctors (veterinarians and chiropractors) and individuals providing public educational, social, credentialing, and professional services to the animal chiropractic community and the community at large.
For AVCA Conference Information and Registration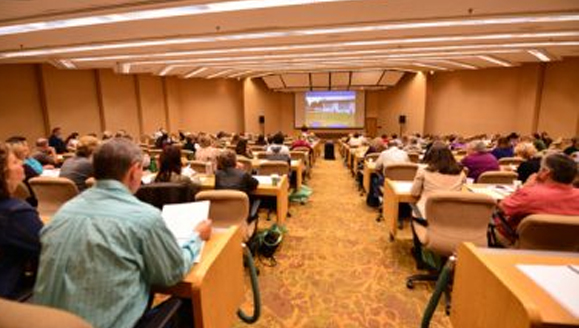 Conference Overview
The AVCA Annual Conference is the largest gathering of AVCA Members and AVCA Certified Doctors under one roof. It's a three day affair with large and small animal sessions – classroom and lab, and exhibitors.The conference is open to membership, AVCA Certified Doctors, interested doctors, and professionals. AVCA Certified Doctors attending are able to obtain required recertification hours. The spirit, energy and commitment of this group make the AVCA Annual Conference an exceptional event. Networking opportunities abound.
Attendee Demographics
This invigorating conference brings together the best minds and best practitioners in animal chiropractic. AVCA Certified Doctors are a dedicated group who have made a significant commitment time-wise and financially to obtain and maintain their certification in animal chiropractic. AVCA is a diversified group of licensed doctors of chiropractic and of veterinary medicine. Many of our doctors of veterinary medicine are in holistic and rehabilitation practices. The AVCA Annual Conference often draws upward of 200 or more attendees.
For AVCA Conference Information and Registration